Current document version is v1.02.
This game is for pure fun.
This game is not supposed to be too hard or too easy.
You need to spend some time to get the feel of the gameplay.
Also you should first spend some time racing by yourself and
adjust the settings which work better with your Android.
Below we have some pictures and explaining about the game.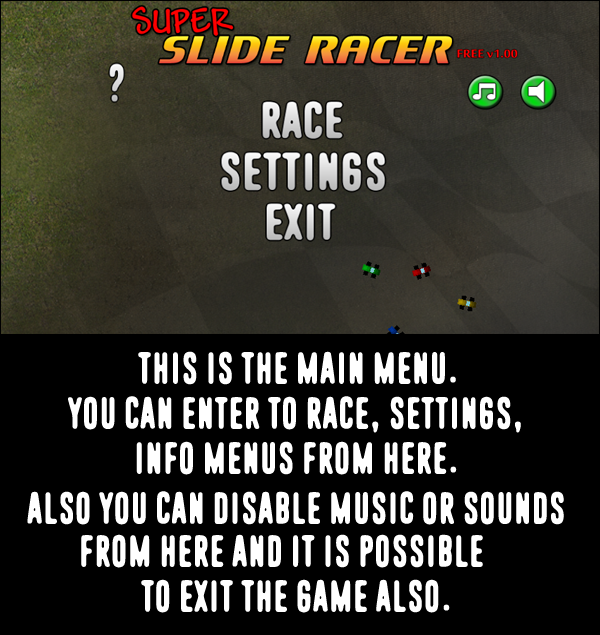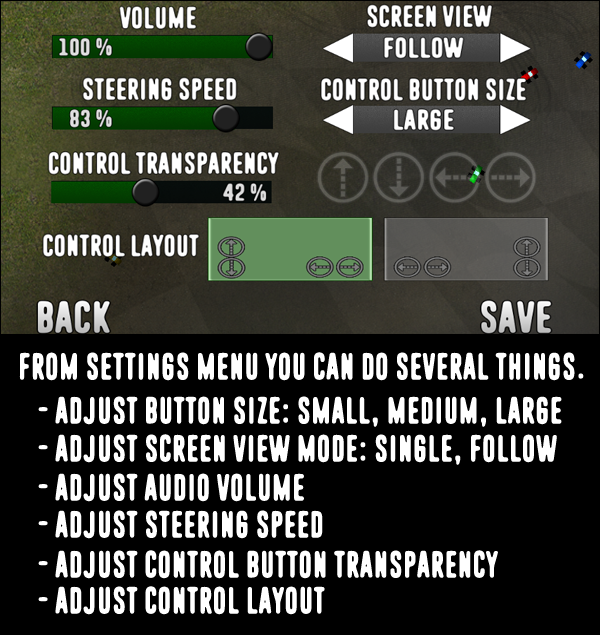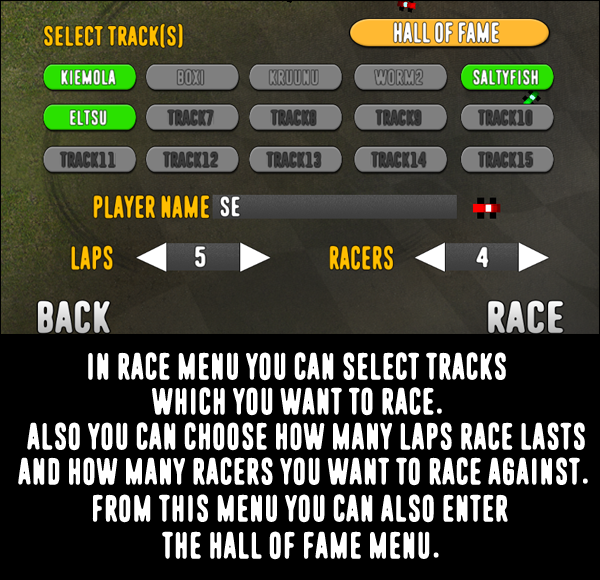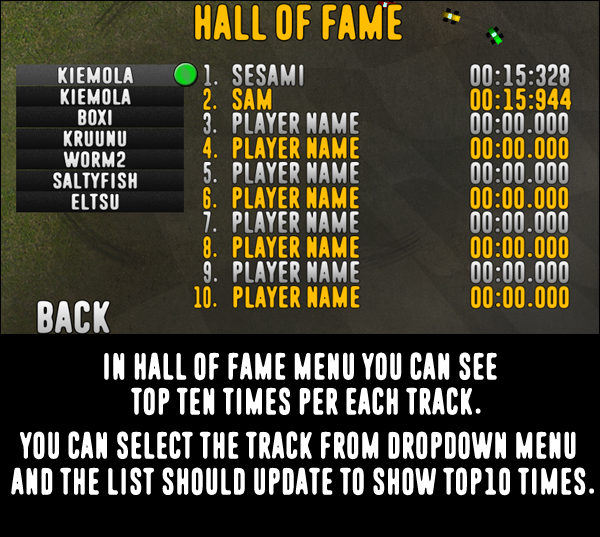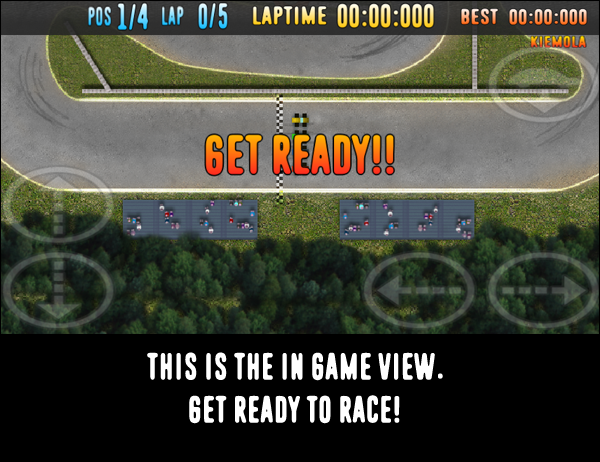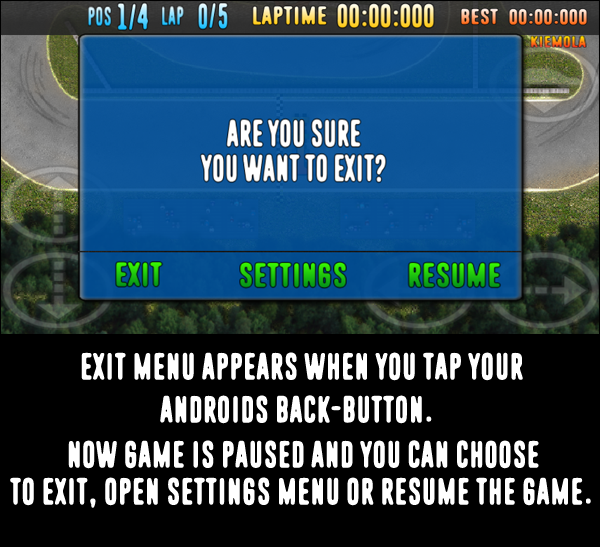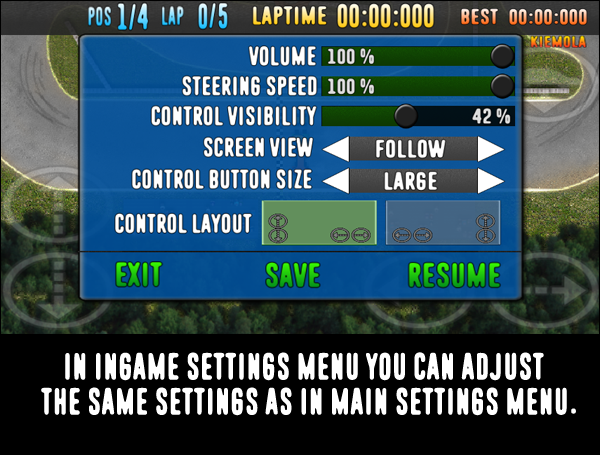 Hope you enjoy the game and wait for the future updates!
Get the game for Android:

Join the facebook group to get the latest news: